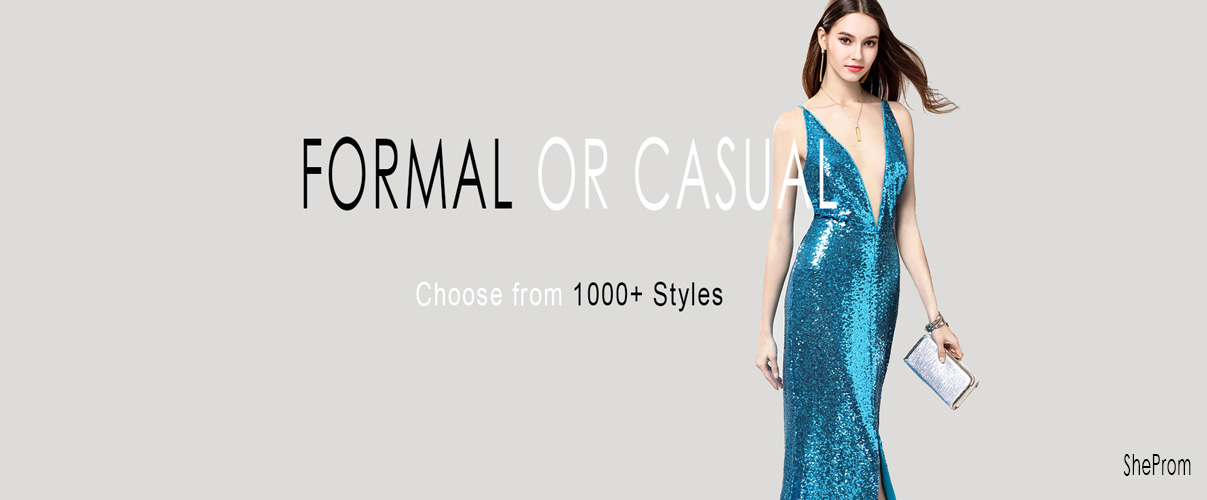 Your Formal Dress Closet - SheProm.com
To find a formal dress online isn't easy. If you want to buy formal gowns on a budget, Sheprom is a nice place to shop. With lots of in-stock items to choose from, and if you want, we can custom the size for you. Sheprom is an online store with thousands of dresses, range from semi-formal to formal styles like prom, homecoming, cocktail, evening and so on. Not only selling formal dresses, more and more trendy dress styles will be updated daily to our store. With low price and high quality guaranteed, you will definitely like shopping from us.
Our products are mainly sold to Europe, Asia, North American, etc. We mix the world's fashion together with our eastern culture! Sheprom are bold in innovation and unique design to create the perfect details and exquisite workmanship of formal dresses. We believe that every style of dress is the voice of heart. Whether you are in flaunt beauty, or low-key charming, or pure cute, you can all be interpreted by Sheprom dress!
With strong brand style and pragmatic management, sheprom has achieved remarkable results in sales and market developments. We are in line with the international market to supply high-quality products and fine service. Sheprom applies the right of imports and exports to provide more heart and soul services for overseas customers.
Email: service@sheprom.com / sheprom@gmail.com
Whatsapp: https://wa.me/8614750032075
Address: Zhongnan Building, No.10 Ligang Road, Haizhu District, Guangzhou (not return address).